Staff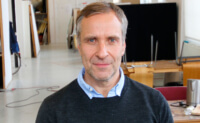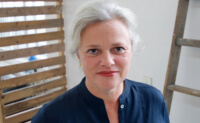 Kristine Kemp, Prorector and professor
Email: kk@detfynskekunstakademi.dk
Description
Kristine Kemp lives and works in Copenhagen. She studied at The Royal Danish Academy of Fine Art in Copenhagen and The Slade School of Fine Art in London during 1988-1995.
Among her recent contributions to group exhibitions are Reel to Real, Künstlerhaus FRIESE, Hamburg, Before Normal: concept after concept, Museet for Samtidskunst, Roskilde, In These Great Times, Kunstnernes Hus, Oslo, and solo shows at Gallery Cubitt, London and at YEARS, Copenhagen.
Since her graduation she has been involved in teaching as a visiting artist giving tutorials, organising workshops and group evaluations of student work mainly at The Academy in Copenhagen.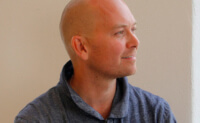 Mathias Kryger, Professor
Email: mk@detfynskekunstakademi.dk
Description
Mathias Kryger (DK, 1977, Holbæk, lives in Copenhagen) is an artist, curator and art critic.
Mathias Kryger's interest in the potentials for molecular revolutions borrows from the French radical philosopher and psychotherapist Félix Guattari and focuses on the concept of performance understood as: (caramelised) competition; achievement; administration; execution; pursuance; collectivity; disagreement and resistance and ze often works collectively in group- or duo formations such as Acción Gorila (with contemporary dancer and choreogreapher Sara Gebran), Back In Dirty Minutes (with artist Stefan A. Pedersen) and Guattari Reading Circle (with artist Arendse Krabbe). Currently ze is doing work about local feminist amateur cabarets during the Cold War and the relations between Art Brut and current semiocapitalism.
Ze has shown works and performances at institutions such as: Overgaden, Museet for Samtidskunst, Aarhus Litteraturcenter, Osloo at The Venice Biennial, FRAC Champagne Ardenne, Gallery Tif Sigfrids, Inkonst and has contributed texts to numerous publications and catalogues.
Ze recently curated the exhibition William Forsythe – In the Company of Others at Kunsthal Charlottenborg featuring works by William Forsythe, Gerard Byrne, Sturtevant, Bruce Nauman and Manon de Boer among others, and was the curator for the degree shows of the Funen Art Academy and The Royal Danish Academy of Fine Arts' Schools of Visual Art in 2016.
Ze is an art critic with Danish daily Politiken and Scandinavian online arts press, Kunstkritikk.dk.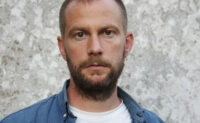 Rasmus Røhling, Professor
Email: rr@detfynskekunstakademi.dk
Description
Rasmus Røhling is an artist and writer currently based in Copenhagen Denmark. His work often challenges art's status as being epistemologically unnameable and examines how this self-perception as "stealth" potentially affects artistic agency and methodology.
Recent exhibitions include: New Rocks upon the beach, SixtyEight, Copenhagen (2016); Travis, mertropcs, Los Angeles (2016); A.U.T.O.E.N.U.C.L.E.A.T.I.O.N., Sismógrafo, Porto (2015); Negating Depressing, SixtyEight, Copenhagen (2015); Macho Man, Tell It To My Heart, Artist Space, NY (2013); Rage and Patience, Human Resources, Los Angeles (2013); Elephants, YEARS, Copenhagen (2013); and Tell It To My Heart, Collected by Julie Ault, Museum Für Gegenwartskunst, Basel (2013). Røhling holds an MFA from California Institute of the Arts (2010) and a BFA from Jutland Art Academy, DK (2007).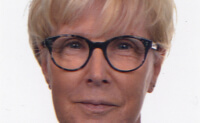 Jonna Greve Edlefsen, Administrative Director
Email: jg@detfynskekunstakademi.dk
Description
Jonna Greve Edlefsen works as Administrative Director and is responsible for staff and management in the Administration at Funen Art Academy.
Administration handles administrative tasks and provides a coordinating function for professors, rector and the Board.
Jonna Greve Edlefsen manages, allocates and coordinates tasks within Administration's area of responsibility and is responsible to the rector of the Academy.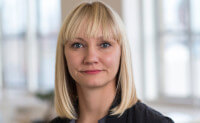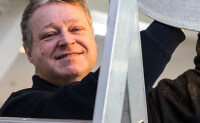 Dan Jensen, School caretaker
Description
Dan Jensen is responsible for the academy's upkeep. He has extensive knowledge of art materials, having studied at the academy prior to joining the team, and he works closely with the student body assisting them with various practical tasks.