Publications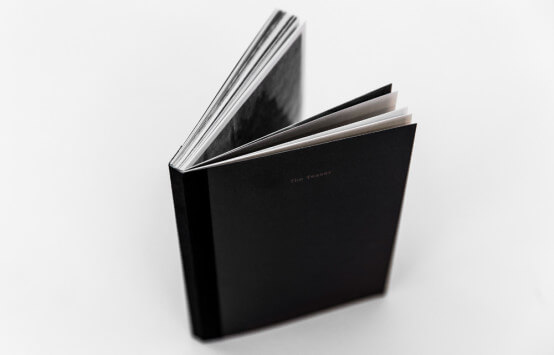 Each year, Funen Art Academy Publishing House publishes a graduation catalogue and other publications.
All publications can be required here, unless they have been sold out.
ISBN: 978-87-92666-18-5
Published: 26.5.2016
Pages: 52
Binding: Hæftet
Price: 20,-

Exhibition catalogue 2016
ISBN: 978-0-949004-12-3
Published: 2015
Pages: 121
Binding: Hæftet
Price: 170,-

Funen Art Academy has commissioned the new international anthology Politics of Study. Edited by Sidsel Meineche Hansen and Tom Vandeputte, this book examines alternative frameworks and methodologies of study through a series of conversations with practising artists, theorists and educators. Politics of Study contains contributions by Judy Chicago, Andrea Fraser, Melissa Gordon & Marina Vishmidt, Brian Holmes, Gal Kirn, Suhail Malik, New Centre For Research & Practice, Gerald Raunig and Ruth Sonderegger. The anthology is co-published by Funen Art Academy and Open Editions, London in the series Occasional Table.
ISBN: 978-87-92666-16-1
Published: 2015
Pages: 85
Binding: Hæftet
Price: 50,-

Exhibition catalogue 2015
ISBN: 978-87-92666-14-7
Published: 2014
Pages: 100
Binding: Hæftet
Price: 50,-

Exhibition catalogue 2014
Published: 2013
Binding: Hæftet
Price: 50,-

Exhibition catalogue 2013
ISBN: 978-87-92666-12-3
Published: 2012
Pages: 77
Binding: Hæftet
Price: 50,-

Exhibition catalogue 2012
ISBN: 978-87-92666-11-6
Published: 2011
Binding: Hæftet,
Price: 100,-

Exhibition catalogue 2011
ISBN: 978-87-92666-09-3
Published: 2010
Pages: 149
Binding: Hæftet,
Price: 50,-

Exhibition catalogue 2010
ISBN: 978-87-990132-5-8
Published: 2009
Pages: 97
Binding: Hæftet
Price: 50,-

Exhibition catalogue 2009
Author: Several
ISBN: 978-87-990132-3-4
Published: 2008
Pages: 79
Binding: Hæftet
Price: 50,-

Exhibition catalogue
Author: Several
ISBN: 978-87-990132-2-7
Published: 2007
Pages: 60
Binding: Hæftet
Price: 50,-

Exhibition catalogue 2007
Author: Several
ISBN: 978-87-990132-2-7
Published: 2006
Pages: 233
Binding: Hæftet
Price: 200